Branded Chocolates, Mints, Drinks & More
Your customers are the foundation of your business – so why not treat them? Branded promotional items offer an easy, cost-effective way to increase brand awareness and brand loyalty. It's a sweet little reminder that you value their business. After all, great customer service doesn't just satisfy… it delights.
And if you target their sweet tooth? Well, you can pretty much guarantee your message will be well received.
After all, when's the last time you turned down a sweet? Our chocolates, rocks, jellies and even personalised advent calendars offer something for every set of taste buds, and each product can be easily customised with your company's branding. Our promotional sweets are perfect for everything from event swag bags to special client gifts – or even for keeping in a bowl at reception (just try not to eat them all yourself…). Call us on 0203 195 8037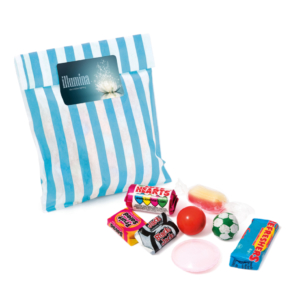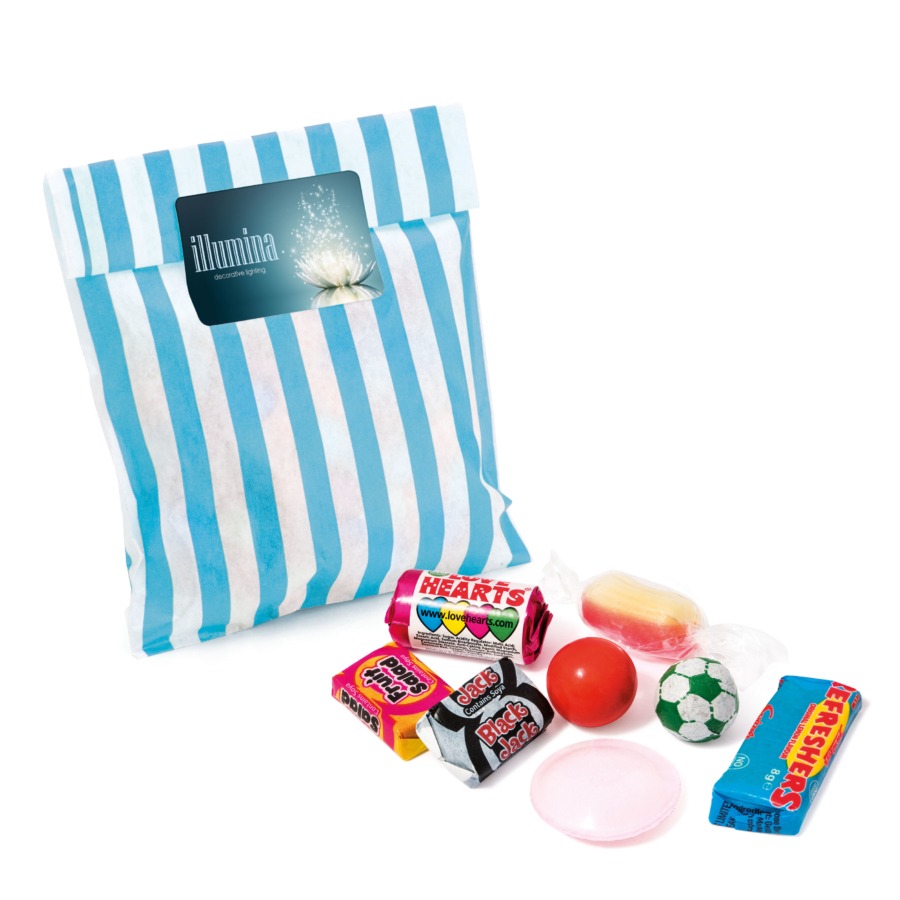 Large Retro Sweet Bag
From £1.75
Our vintage looking Candy bags are filled with a fantastic mix of retro sweets.
Shop Large Retro Sweet Bag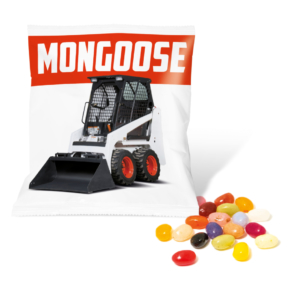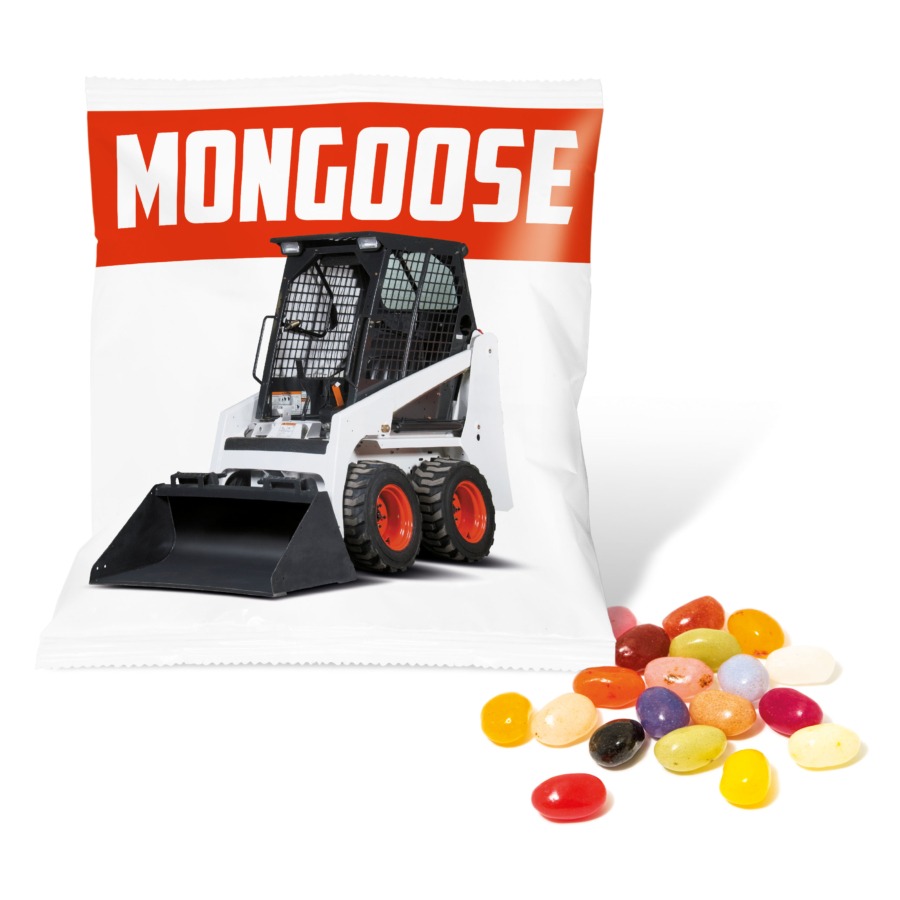 Jelly Bean Flow Bag
From £0.74
Our Bean Bags are full colour digitally printed on a clear or white cellophane with your choice of colour matched Jelly Bean Factory Jelly beans.
Shop Jelly Bean Flow Bag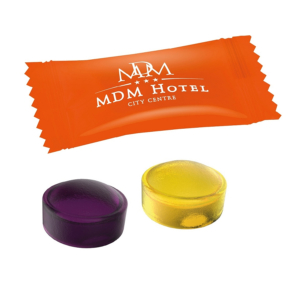 Mini Candy Pack
From £6.95
Hard Candies (Approx. 2,5 g) / 25 Different Flavours to choose from!
Shop Mini Candy Pack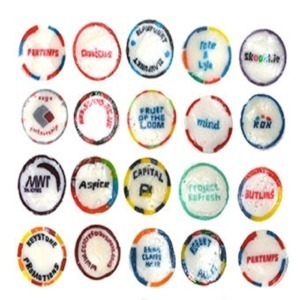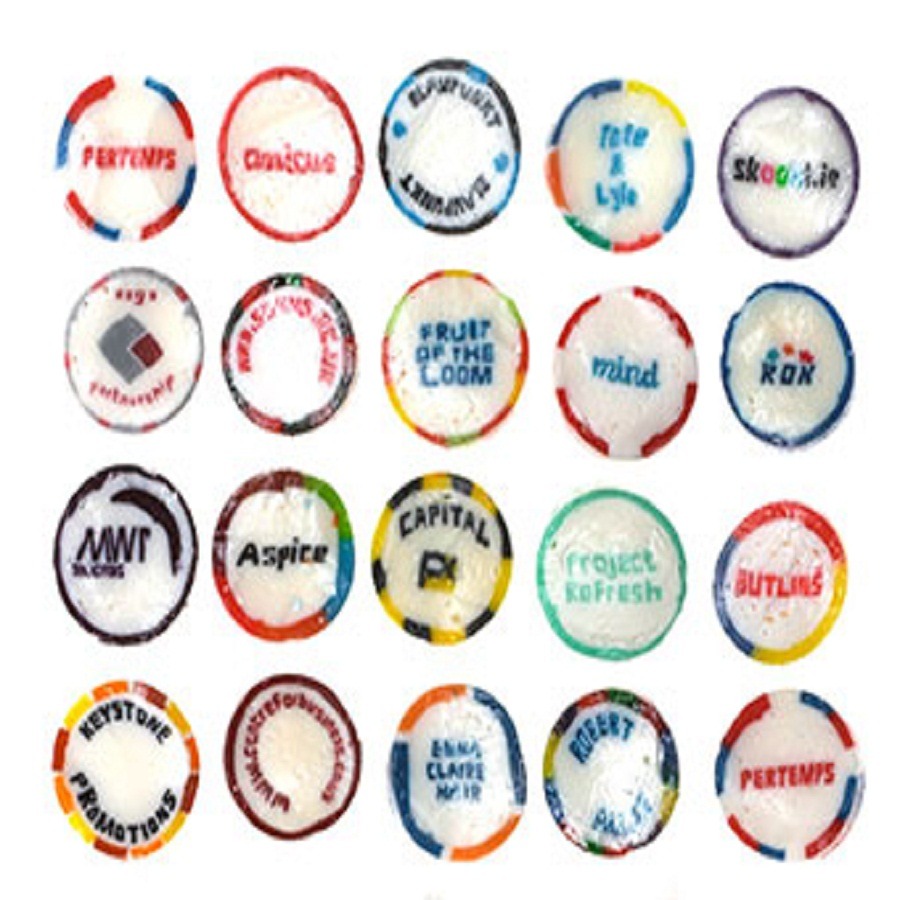 Rock Sweets
From £0.22
All sweets are individually twist wrapped in a see through wrapper & made to your company colours.
Shop Rock Sweets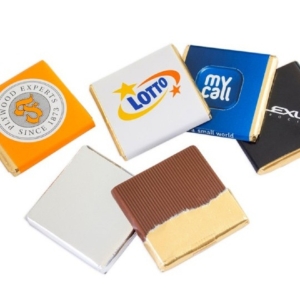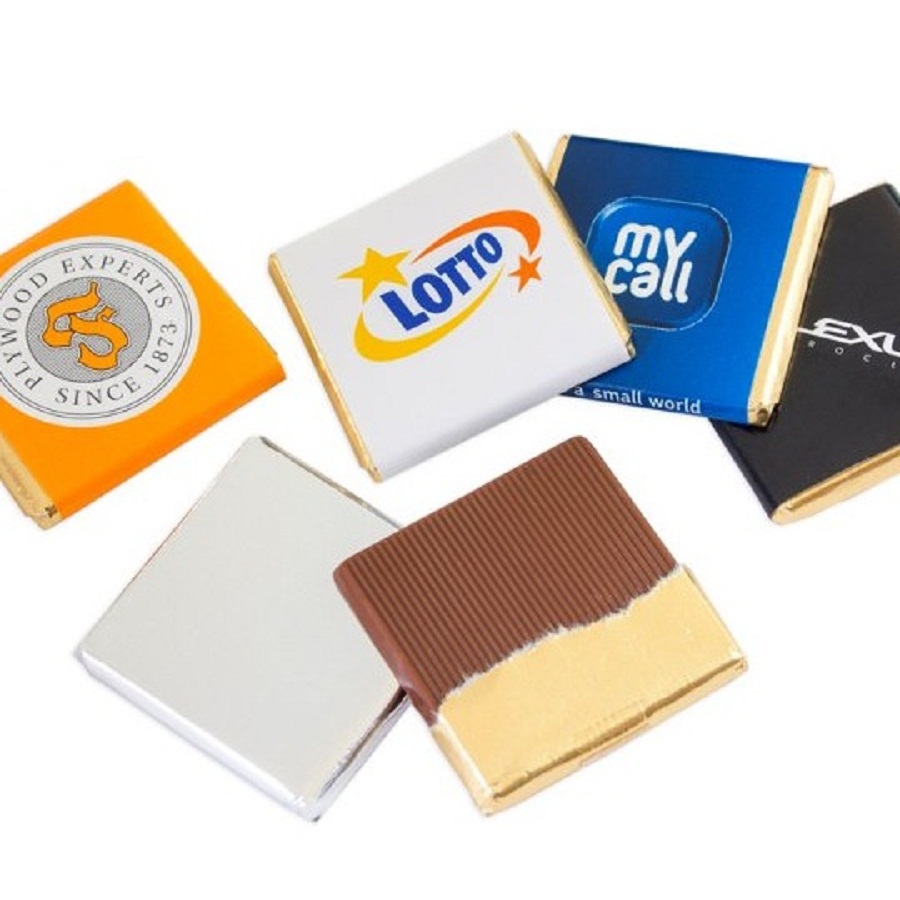 Neopolitan Chocolates
From £0.27
Milk chocolates wrapped in gold or silver laminate; dessert chocolates wrapped in gold laminate.
Shop Neopolitan Chocolates
Express turnaround
PRICE match guarantee
Why Choose
The Sweet Team
With more than 50 years of combined experience (yep, that's a lot of sweets), our team knows what it takes to put a smile on your customers' faces. We're committed to the highest level of customer service, with speedy order turnaround and a price-match guarantee.
Our online catalogue makes it easy to upload your logo and order your customised sweets. Want to chat with the experts first? Our team would be happy to provide you with advice and a quote – contact us today!
The Sweet Team is a division of The Branding Team, the UK's leading supplier of promotional and branded products. Through our six divisions, we supply everything from chocolates and wristbands to lanyards and backpacks, so you can delight your customers in a way that makes sense to your business. Call us on 0203 195 8037 for your personalised request
IF YOU CAN PUT YOUR HANDS ON IT, WE CAN PUT YOUR BRAND ON IT!
We are the UK's leading supplier of promotional and branded products. Our solid reputation is backed by the industry's fastest lead times and a full selection of personalisable products. Over 25+ years, our London-based team has helped hundreds of thousands of global brands reach their marketing goals with top-quality promotional products. Whatever your budget, whatever your idea, we'll make it happen. We are here to help you on 0203 195 8037